Christmas in Berlin
Winter magic in The Westin Grand Hotel Berlin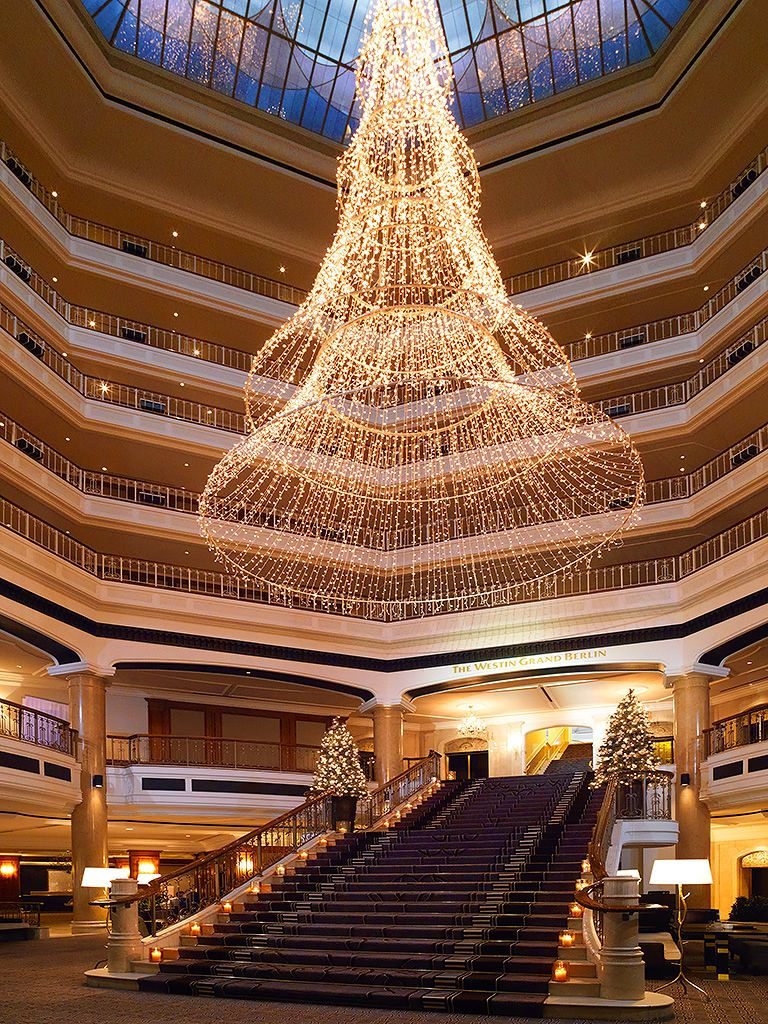 Christmas is a particularly festive time in Berlin. The city is brightly decorated and the air is laden with the scent of seasonal specialties.
There are over 20 different Christmas markets to explore. Traditional handicrafts, tasty treats such as sugar-roasted almonds and mulled wine, events all around the city and wintery walks through Berlin's most beautiful areas – these are just some of the delights awaiting residents and guests.
Treat yourself to a Christmas mini-break in Berlin and enjoy festive and contemplative moments in the company of your family and friends. We have compiled some exclusive Advent and Christmas offers for you at The Westin Grand Hotel Berlin.

Explore our Advent and Christmas offers 2017:
Crispy goose in the Restaurant Relish and to go
Christmas Eve dinner
Holiday brunch on Christmas day and boxing day
Grand Champagner bar by Westin
New Year's Eve
Christmas party's
Crispy Goose
from November 11, 2017
from 6 pm to 11 pm daily
Treat yourself to a delicious roast goose in the Christmas run-up in our Restaurant Relish: crispy and served with all the traditional trimmings such as potato dumplings, chestnuts and green and red cabbage.
Roast goose from EUR 35,00
Three-course menu (soup, main course, dessert) EUR 52,00
You'd like more? Then order a whole goose carved at the table with traditional trimmings and one bottle of red wine.
EUR 160,00 for four people (to be ordered at least 24 hours in advance)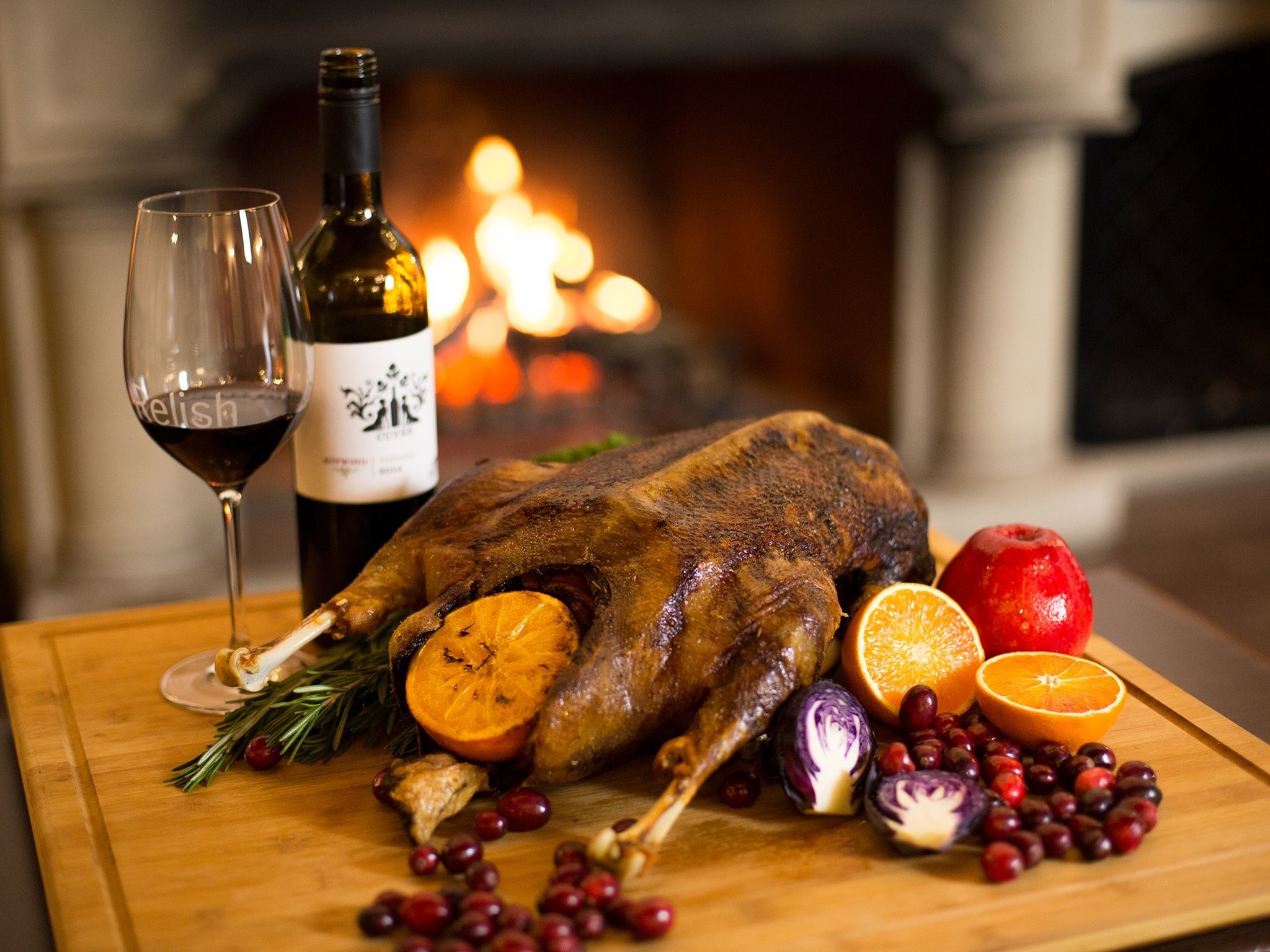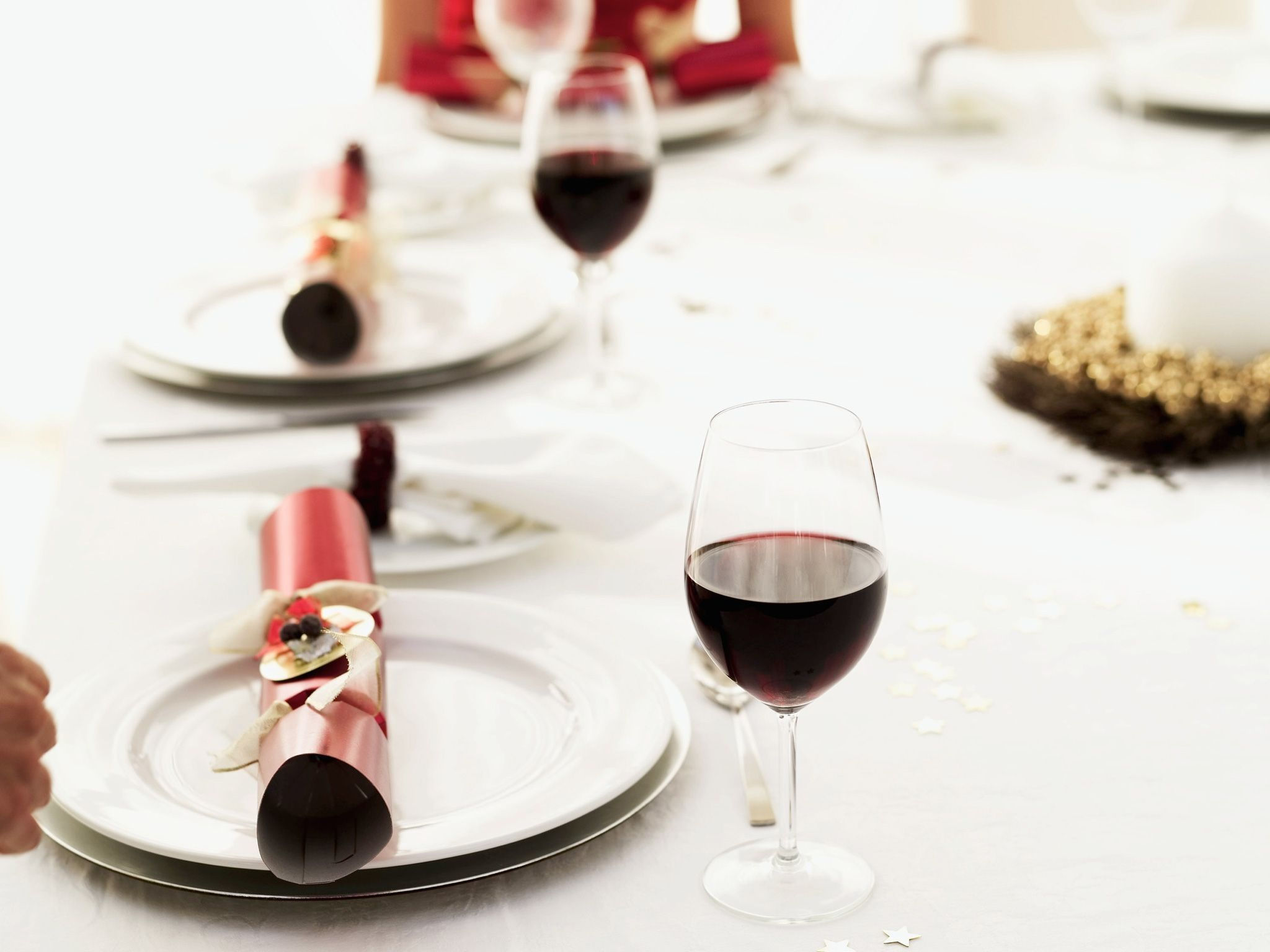 Crispy Goose to go
from November 11 to December 24, 2017

No time or inclination to cook? We'll be happy to wrap you up a freshly prepared goose as a three-course meal to take away with you. A fabulous goose dinner@home awaits you, comprising essence of goose with Celestine (pancake strips), mini vegetables as a first course, and a wintery apple cake baked in a jar for dessert. We'll even supply the wine.
EUR 205,00 including starter and dessert as well as a crispy goose with red and green cabbage, dumplings and a bottle of "Dornfelder" red wine from the vineyard Weingut Thorsten Krieger, Pfalz.
Christmas Eve Menu
December 24, 2017, from 6 pm to 11 pm
Spend Christmas Eve and the public holidays in our Restaurant Relish, offering exquisite menus.
In the Christmas season, we welcome you to our festively decorated Restaurant Relish. Our piano player will lull you with beautiful piano music while our kitchen team under Peter Hampl treats you to regional and international specialties. On Christmas Eve, you can look forward to a festive menu with sous-vide cooked fillet of char, lobster with cauliflower & Périgord truffle puree or fine beef fillet. During the festive season, our menu will feature an attractive range of irresistible dishes which will also appeal to vegetarians.
Our vegetarian menu on December 24 is sure to surprise you, with smoked goat's cheese and port figs, yolk-filled ravioli and creamy Périgord truffle spinach, deep-fried red kuri squash and with field produce and pasta sheets on a bed of truffles and potatoes. Both menus offer dessert variations ranging from baked apples and cinnamon tartlets to petit fours.
Five-course menu EUR 126,00
Five-course vegetarian menu EUR 95,00
Please make your selection from our à la carte menu in our restaurant Relish on Christmas Day and Boxing Day.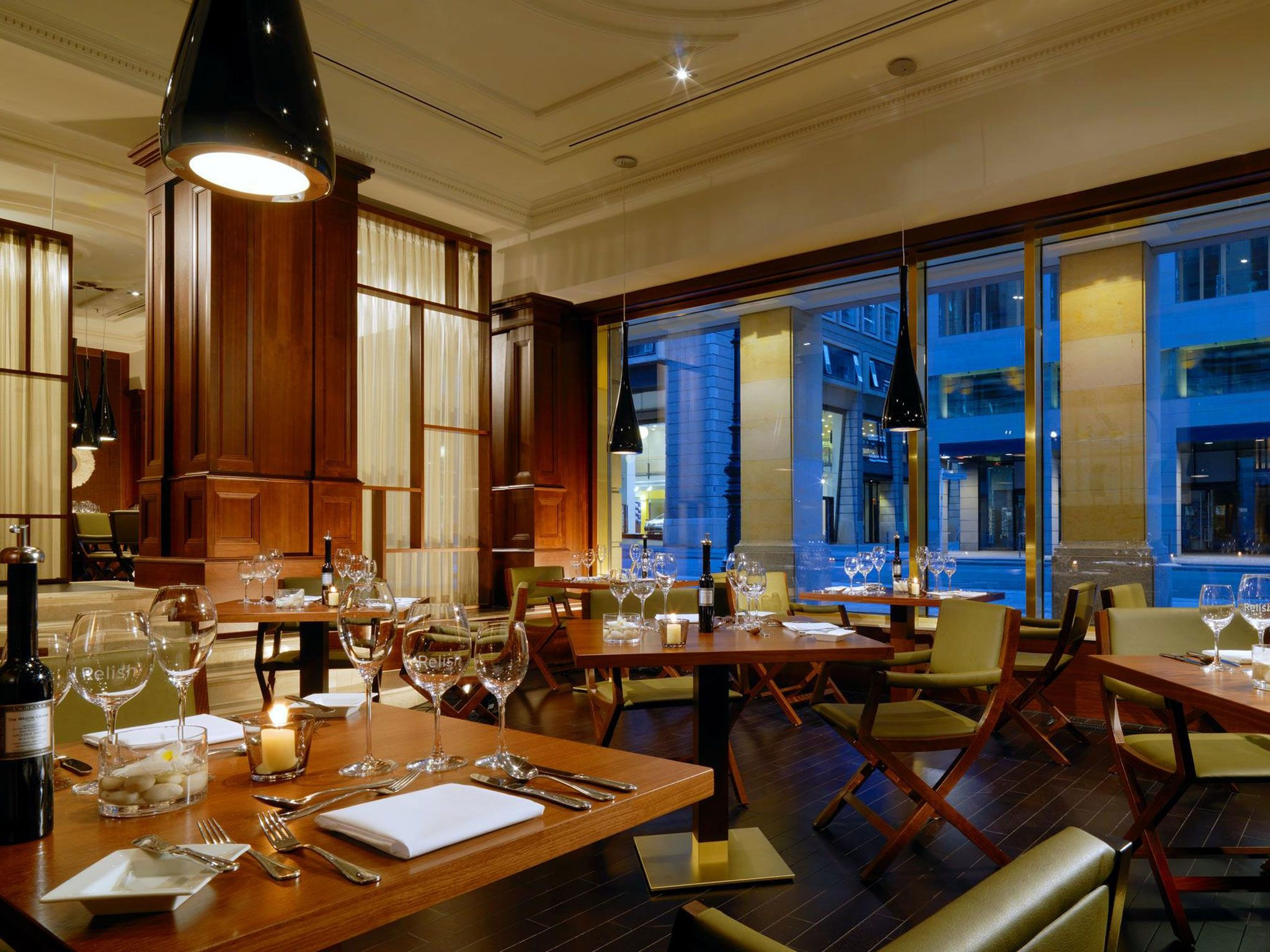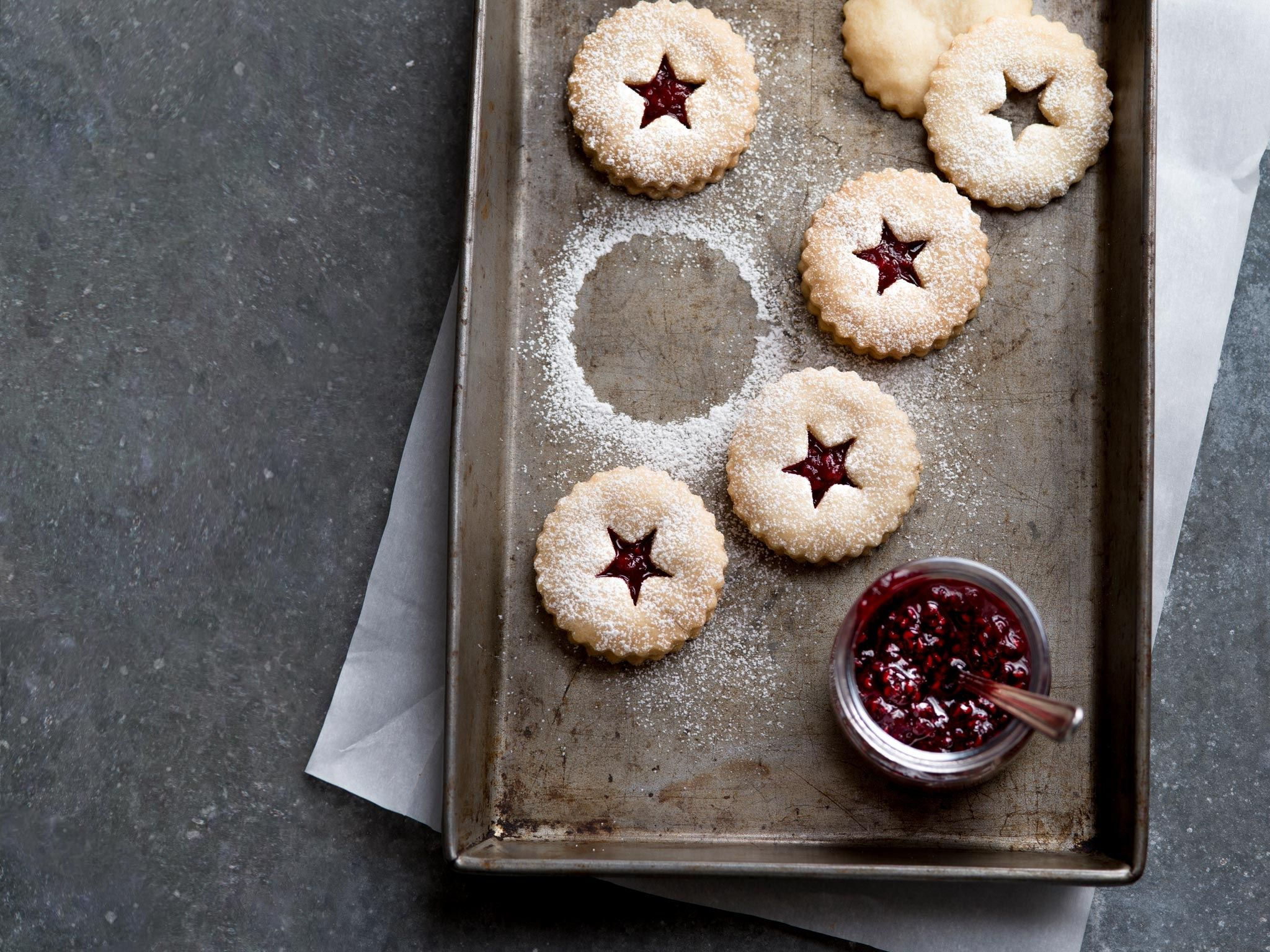 Holiday brunch
December 25 and 26, 2017,
from midday to 3 pm in the foyer
Twinkling decorations and soft piano music create a wonderfully cozy Christmas mood. Our lavish brunch buffets beckon with a wide array of wintery delights, prepared just for you. The many delights on offer include crispy roast goose, braised haunch of Brandenburg wild boar, delicate Fine de Claire oysters or fresh pasta. Treat yourself to sweet and savory delights from our dessert buffet.
At 1 pm Santa Claus is coming!
EUR 89,00 per person; children EUR 39,00

***Our holiday brunch is already fully booked.
Grand Champagner Bar by Westin
from December 29, 2016 to December 31, 2017,
daily from midday to 11 pm, on New Year's Eve open end
Bask in luxury and pleasure in our Grand Champagner Bar by Westin.
See out the old year and greet the new with a glass of exquisite Champagne. Sparkling with the finest aromas, our sublime selection ranges from Moët & Chandon Impérial to Veuve Clicquot Rich and from Ruinart Rosé to Dom Pérignon 2006 or Krug Grand Cuvée.
Dine on caviar, Tsarskaja oysters, blinis, fjord trout and many other specialties, served in individual portions or arranged on a large or small tiered serving stand. Or treat yourself to something exceptional – our dry-aged burger with Perigord truffle. Enjoy French-style luxury in one of the city's most beautiful lobbies!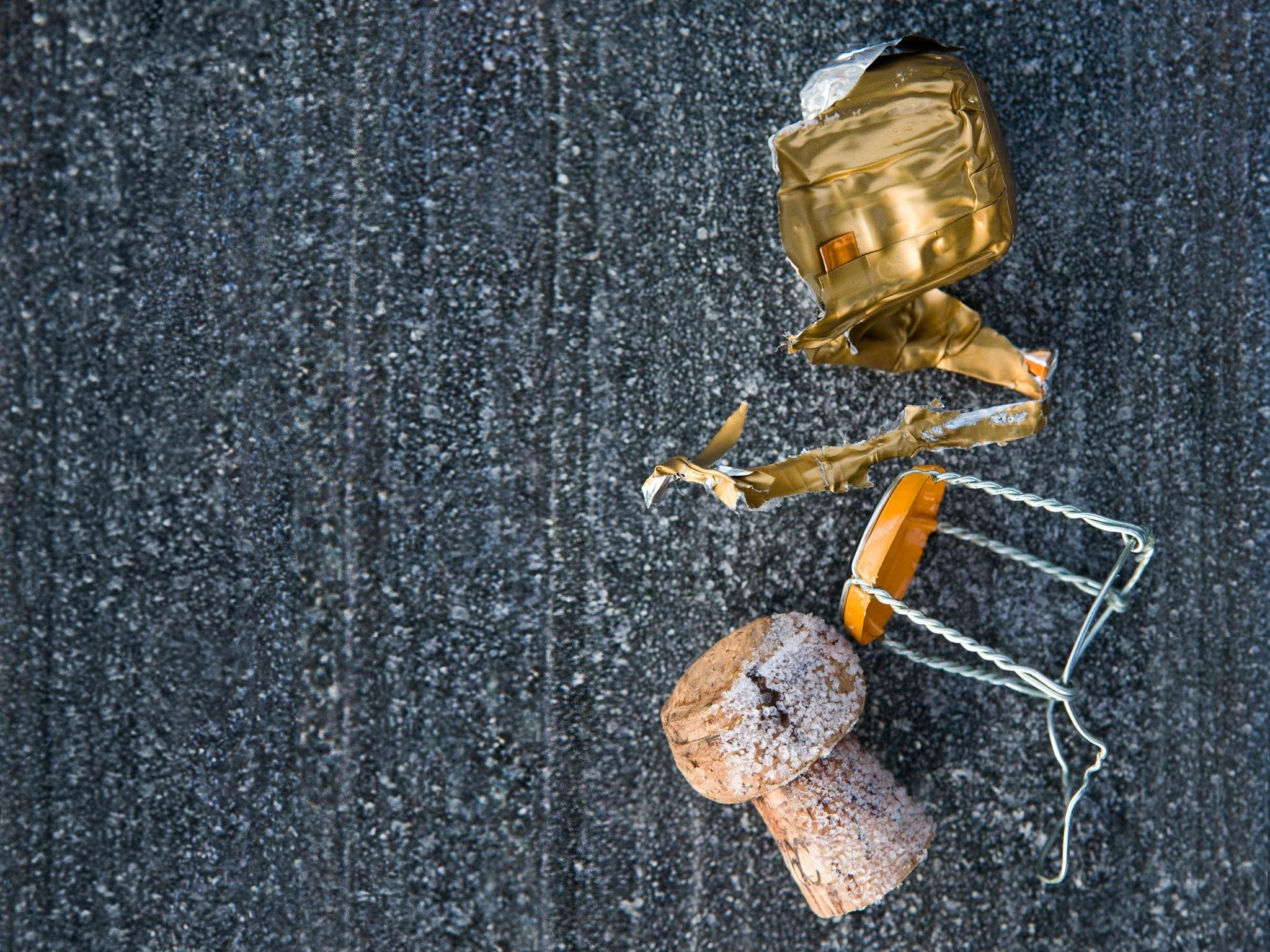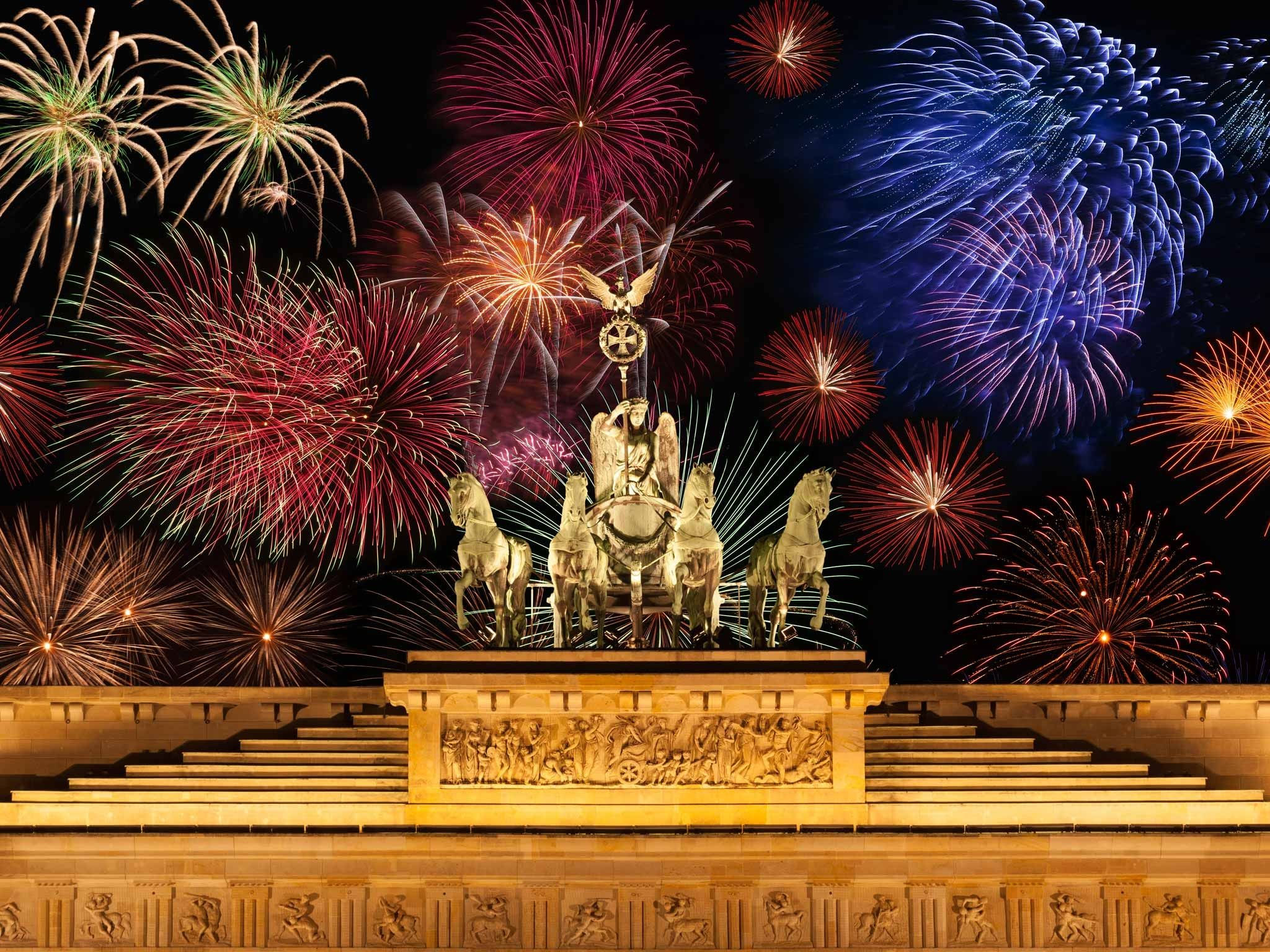 New Year's Eve Menu
December 31, 2017, from 6 pm
Look forward to a scintillating evening:
Menu: Enjoy a festive menu with scallops, halibut, lobster and rare Linum veal filet in our Foyer. Or, for a vegetarian version, try artichokes, pearl barley risotto and ravioli.
À-la-carte: Our bar staff will whip up creative cocktails and cool drinks, serve sparkling champagne or Currywurst or dry-aged beef burger. And anyone who feels the urge can dance.
New Year's Eve Menu (to pre-order)
from 6 pm to midnight
Five-course menu EUR 149,00
Five-course menu vegetarian EUR 114,00
Dance and party with DJ
from 10.30 pm
Dance floor at the foot of the staircase service.
Dress code: from casual to chic