A piece of Berlin hotel history in The Westin Grand Hotel Berlin
Built on the historical site at the corner of Friedrichstrasse and Unter den Linden, The Westin Grand Berlin, then known as the Grand Hotel Berlin, opened on August 1, 1987, right on time for the 750th jubilee celebrations of the city of Berlin – which was still divided at this time.
Today, as in the 19th century, this corner was one of the most popular and coveted business addresses in Berlin. Since March 15, 1873, the site had been occupied by the Kaisergalerie (Imperial Gallery), a meeting place for wealthy Berliners, who not only used the shops but also visited the cultural facilities, such as the waxworks museum Panoptikum. The 14-m-high glass-roofed interior room of the arcade, which was later destroyed in the Second World War, was an architectural masterpiece in its day, extending into an octagonal hall at its center.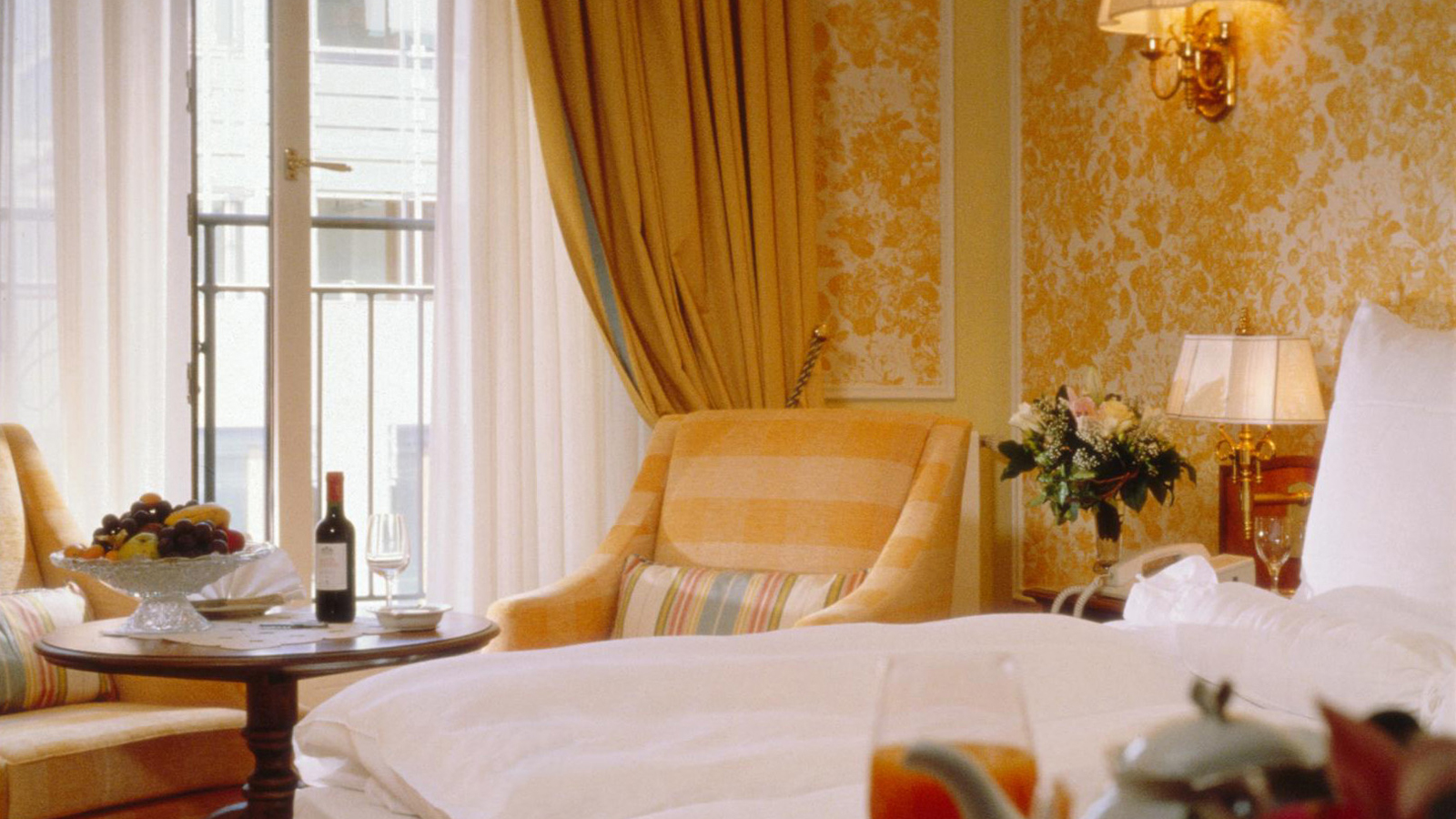 When designing the hotel, the architects of the Grand Hotel drew inspiration from the elaborate layout of the Kaiserpassage (Imperial Arcade), creating a unique structure which brought a piece of Berlin history back to life: an octagonal, 30-m-high hall with a glass roof and an imposing staircase.
Today, it is still the very center of The Westin Grand Hotel Berlin; a veritable landmark which has been captured for posterity in countless TV and film productions. Just recall the scene in The Bourne Supremacy, where Matt Damon runs down the famous staircase.
On July 1, 1997, the Grand Hotel was renamed The Westin Grand Berlin, a brand of the worldwide Starwood Hotels & Resorts, and ever since, it has embraced the spirit of this inspirational hotel chain.
Our Heavenly® Beds, our Work-Out and Gear-lending program, as well as our focus on highly nutritious ingredients in our Superfoods program are just a few examples of the Westin Brand is being implemented.
The hotel was fully renovated between November 2007 and April 2008, gaining a 7th floor and 41 additional rooms in the process. Today, The Westin Grand Hotel Berlin offers 400 rooms and suites, 10 function rooms and the "Westin Spa & Fitnesslounge". The elevators, the staircase and the octagonal lobby lend a unique charm to the establishment, even today.
Just like the visitors to the Kaiserpassage one hundred years ago, guests pass through here on their way to meeting business partners, friends and loved ones at The Westin Grand Berlin.