Location and directions - The Westin Grand hotel Berlin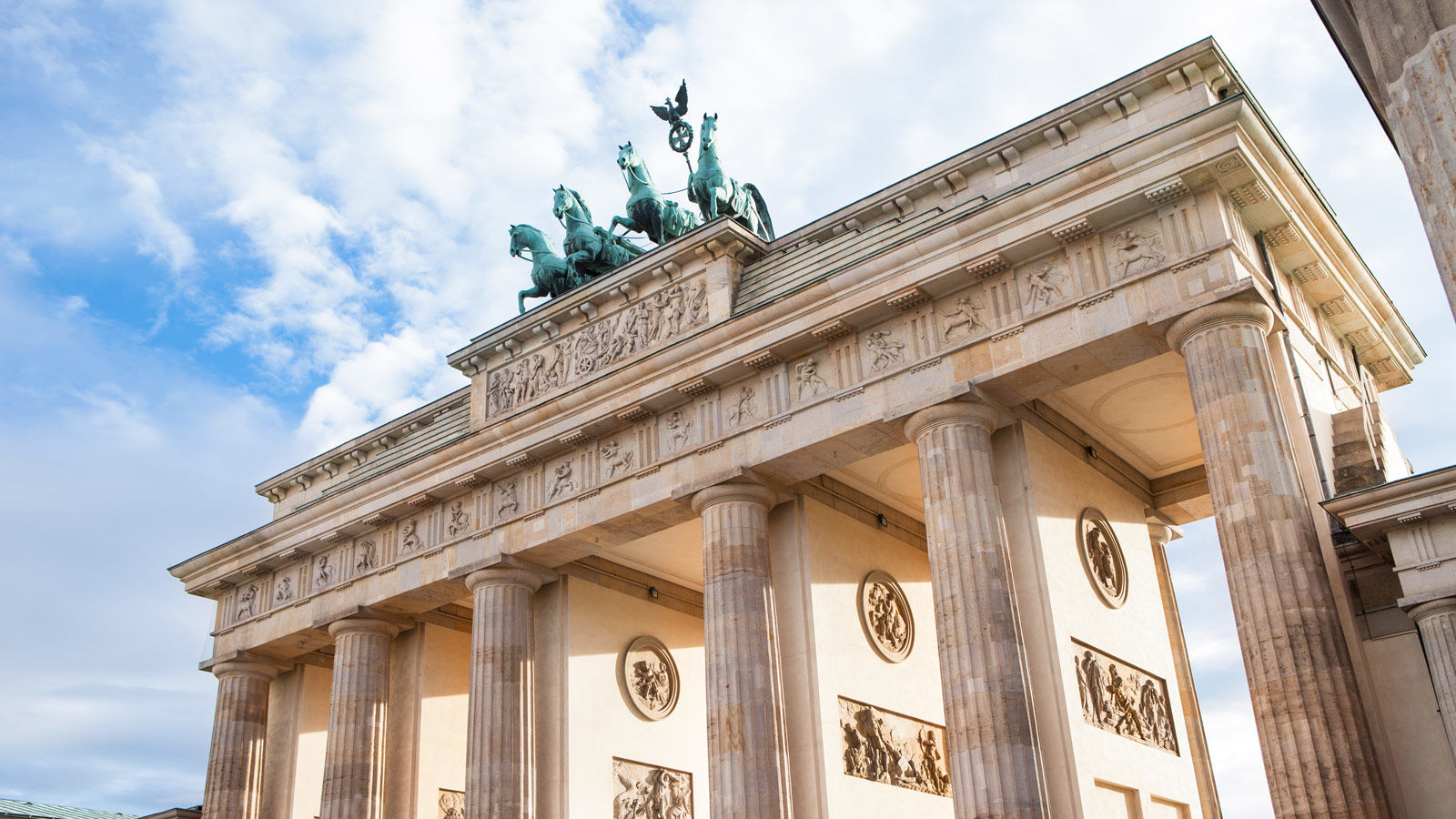 Where sparks fly in Berlin - The Westin Grand Berlin
There is a reason why Berlin is Germany's capital: no matter what time of day, there is always action here and you can always find just the right entertainment.
You cannot be more centrally located in Berlin: The Westin Grand Hotel Berlin is situated at the junction of Friedrichstrasse/Unter den Linden, directly in the pulsing district of Mitte. From here you can reach political, business, cultural and science centres, as well as all the main sights such as the Brandenburg Gate, Gendarmenmarkt, Museum Island, Potsdamer Platz and the Jewish Scheunenviertel at Hackescher Markt in just a few minutes.
*** Due to a major event in central Berlin several streets will be permanently or temporary closed from May 24th till 25th, 2017. Please consider this for your schedule during your stay. For further information please do not hesitate to contact our hotel directly. ***
An exciting capital within the closest proximity: a large and diverse selection of restaurants and excellent shopping in elegant boutiques can be found in the immediate vicinity of the hotel on the cosmopolitan Friedrichstrasse and Unter den Linden, the new-old centre of Berlin. This is where the city lives, constantly changing, yet always remaining true. At the end of Friedrichstrasse, on the border to the Kreuzberg district, you will find the legendary Checkpoint Charlie, one of the three border crossing points controlled by the Americans during German division. Today, the Checkpoint Charlie Museum houses the remains of the Cold War era and is one of the most famous tourist attractions in Berlin.

The Westin Grand Hotel Berlin is located near the U-Bahn (metro) line U6 and is only a few minutes walk from the S-Bahn (city train) station Friedrichstrasse. The nearest large train station, Hauptbahnhof (Central Station), as well as Tegel Airport and Schönefeld Airport can be quickly and conveniently reached by public transport. Via the city motorway you can arrive at the Messe Berlin (fairgrounds) in lightning speed.
Distances
Distance to nearest U-/S-Bahn (metro/city train) station: 100 m
Distance to nearest taxi rank in: 10 m
Distance to nearest main train station (Friedrichstrasse): 200 m
Distance to nearest motorway in: 10 km
Distance to trade fair grounds (ICC Berlin): 9 km
Distance to nearest airport (Tegel airport): 11 km
Directions
Due to road closures please note our adjusted driving directions.
To locate the hotel using a GPS navigation system, please use the following address and/or coordinates: Behrenstrasse 52, 10117 Berlin, Germany - 52.51573°N/13.38829°E.
How to reach us - Download
Parking: Valet Parking for a fee